Before reaching out for help, we encourage you to search for your question in this Knowledge Base. It contains answers to many commonly asked questions.
Please also refer to your theme documentation, which you can find in the bundle you downloaded from ThemeForest.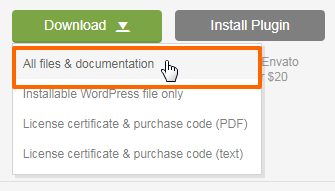 Another great resource are public tickets on Ticksy. You can find them at the following links, for your corresponding theme author:
Qode Interactive
Select-Themes
Mikado-Themes
Edge-Themes
Elated-Themes
If you can't find your answer in these resources, you can submit a ticket on Ticksy and one of our support agents will be happy to assist you.
Help us help you
We are constantly striving to improve our support services. Resolving your questions in a timely and effective manner is our ultimate goal. In order to get the most out of your support, we kindly ask that you follow these guidelines:
Make sure that you're using the latest theme version and that your plugins are up to date. See updating your theme.
Deactivate all plugins that didn't come with our theme, and that aren't supported by our theme. Often times, a third party plugin causes some sort of conflict and the issue gets resolved after deactivating it.
When creating a ticket, please provide us with your page link. This is important for us to investigate the issue.
Make sure that your site isn't in maintenance mode, or that you have some other plugin activated which would prevent our support agent from viewing your site. If you don't want to take your site off of maintenance mode, you can provide us with your WordPress credentials.
If you provide us with credentials, please double check them to make sure they're correct.
If creating a new user for us, please provide us with full administrative privileges.
Make sure that your answer is marked as private if providing us with credentials.
Please don't open multiple tickets with the same question. This will not result in a faster response from us. We answer tickets chronologically, from oldest to newest.
We look forward to helping you!