1. Navigate to Theme Options > Header and set a color for the Header Background Color field. Any color is fine, but it's required to populate this field.
2. In the Header Transparency field, put 0.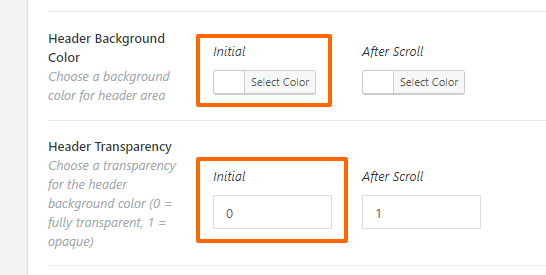 If your header hasn't changed, check the settings on your page, under the section Theme Header. See theme settings.