If you're unable to import the demo via the one-click import nor via XML import, then it most likely means that your server is not powerful enough to handle the import. In that case, you can import demo content without attachments. You will receive all the page layouts, but images will be missing. You can use the layouts as a starting point for your site and upload your own images.
To import without attachments, please follow these steps:
1. Deactivate plugins as explained in one-click import, in step #2.
2. Navigate to Theme Import from your admin panel.
With some of our themes, under Import, you'll see only one demo site in the dropdown list to import. With others, there are several demo sites available for import.
If you see several demo sites in the dropdown list, select your demo site of choice. Otherwise, set the only choice available.
3. Set Import Type to All, and Import Attachments to No.
Right click and choose Inspect. Click on the Console tab.
Click on the Import button. If you see any errors in the console, click on Import again. Repeat this process until the progress bar reaches 100%.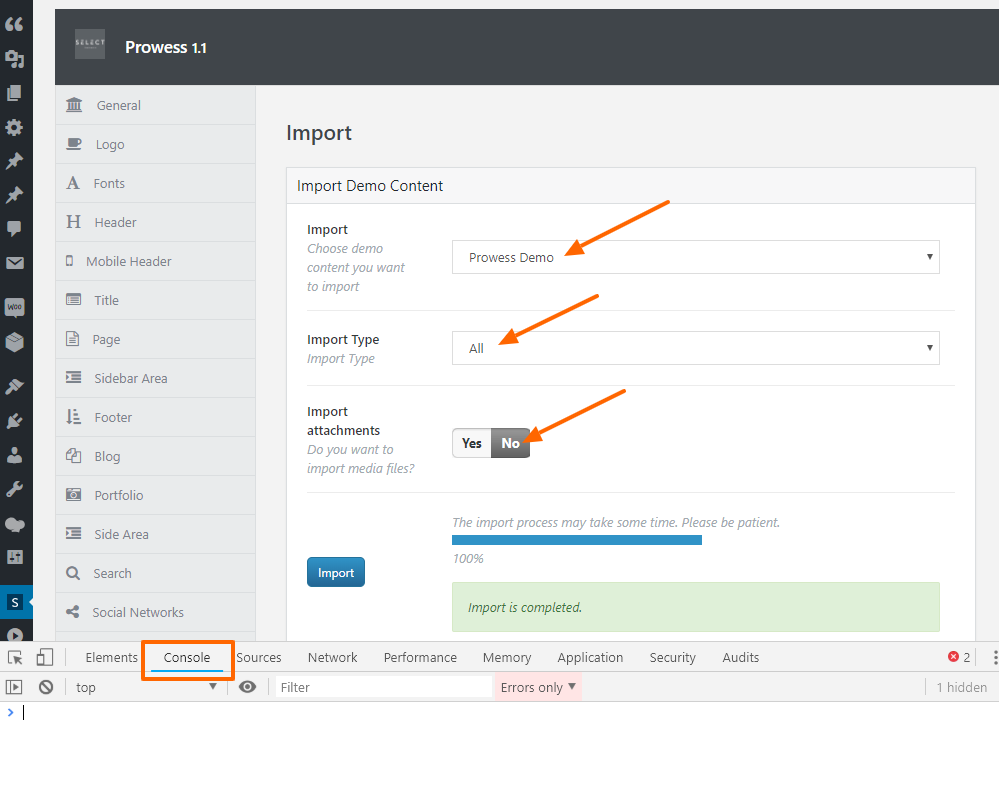 4. Perform steps 5-10 in one-click import.