If WPBakery doesn't appear to be working, this is what you can do:
1. Make sure that you've installed and activated it as explained in plugin installation.
2. Check to make sure that you don't have any other page builder plugins active.
3. If you're still getting one of the following errors:
editing a page redirects you to an error 404
WPBakery doesn't appear on the page backend
you can't open any elements on a page or make edits
Then this could be a server related security block which was confirmed with several hosting providers. Luckily, there's an easy fix.
Add following line to the .htaccess file in your theme's root directory:
SubstituteMaxLineLength 10m
You can add it at end of the file, after the # END WordPress line: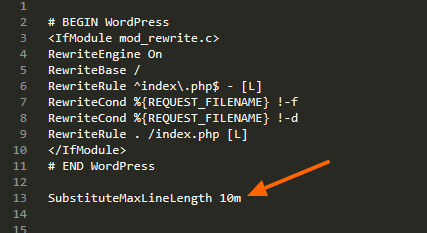 If this doesn't solve the WPBakery error, then please open a ticket on Ticksy with your WordPress admin access and FTP access. Our agents will inspect this and get back to you as soon as possible.