1. Open up the rows on your page that you want to assign anchors to, and set a unique Anchor ID for each row.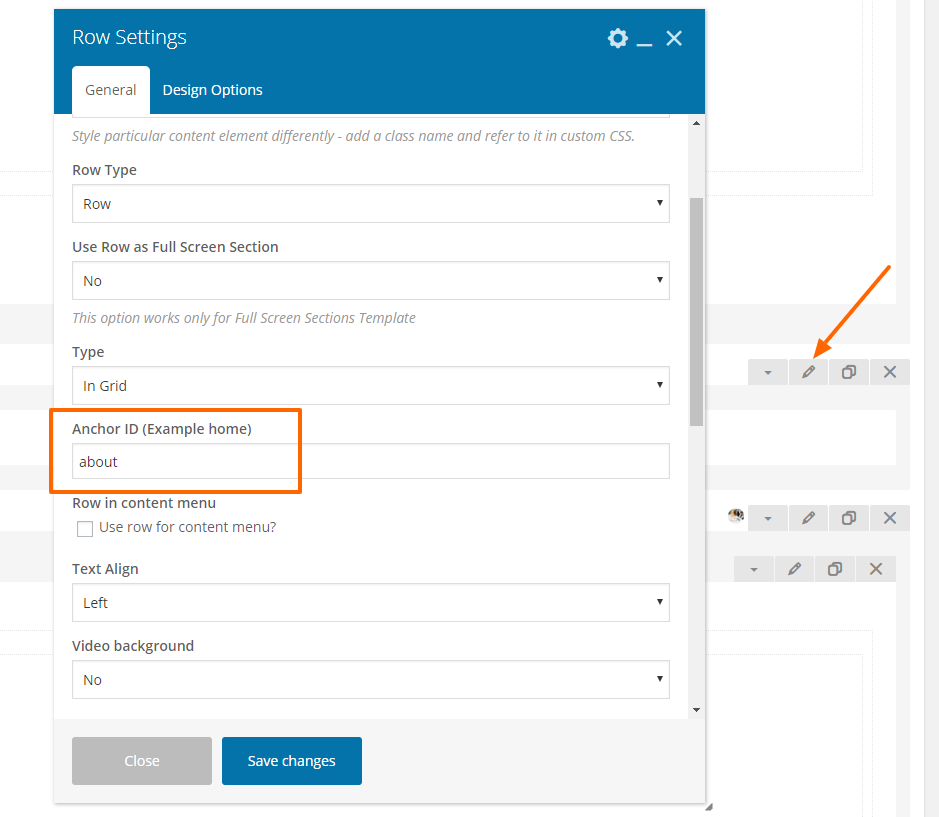 2. Navigate to Appearance > Menus and drag an instance of the page containing the anchor to your menu. If there are several anchors on the same page, simply add more instances of this page to your menu.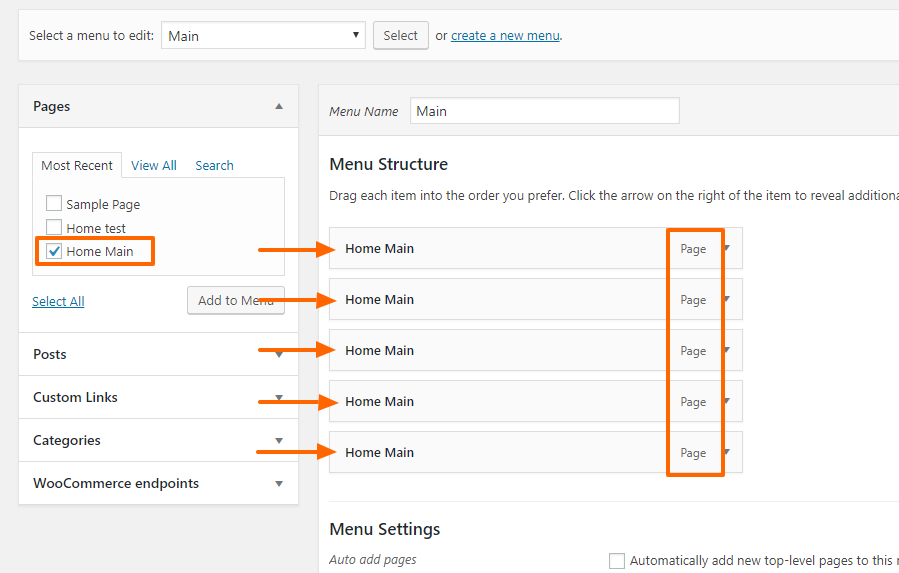 3. In the Navigation Label field, enter the name you want to appear in the menu.
In the Anchor field, enter the corresponding anchor ID that you set up in step 1.