WPBakery is the page builder that comes bundled with our theme. If you want to use the shortcodes and layouts that are presented on our demo site, this is the page builder you'll need to use. We recommend keeping all other page builders deactivated while using our theme.
To start using WPBakery, navigate to Plugins from your admin panel. If WPBakery is not installed, you will see a notice at the top of the page asking you to install this required plugin.

Once installed, you should activate it.

By activation, we mean activating the plugin that comes with the theme. Note that you do not need to purchase a license for WPBakery in order to use it. For more information, see Licence Activation.
By default, WPBakery is available for page editing only. However, you can use it to edit other post types (such as blog posts or portfolios) as well. To do so, navigate to WPBakery Page Builder > Role Manager > Post Types and check all boxes that are available.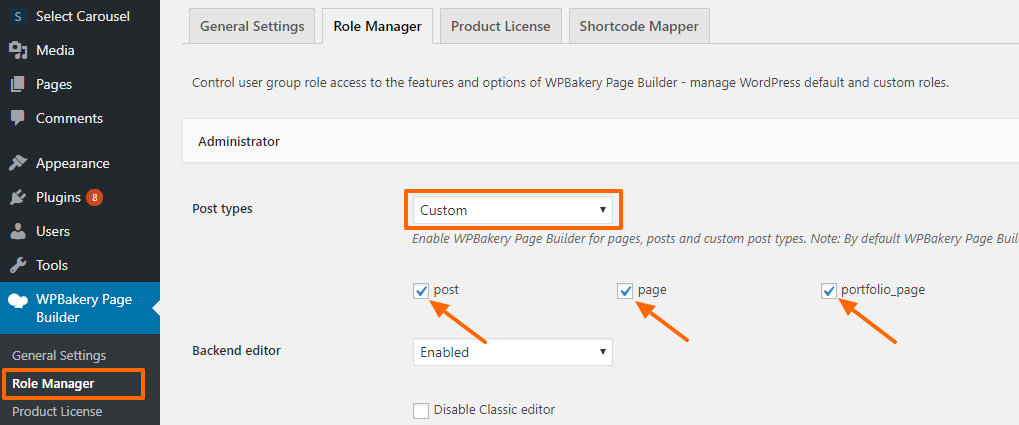 That's it! You can now use WPBakery to edit your site content.