After activating our theme and all required plugins, you will see our theme's options panel in your WordPress admin panel.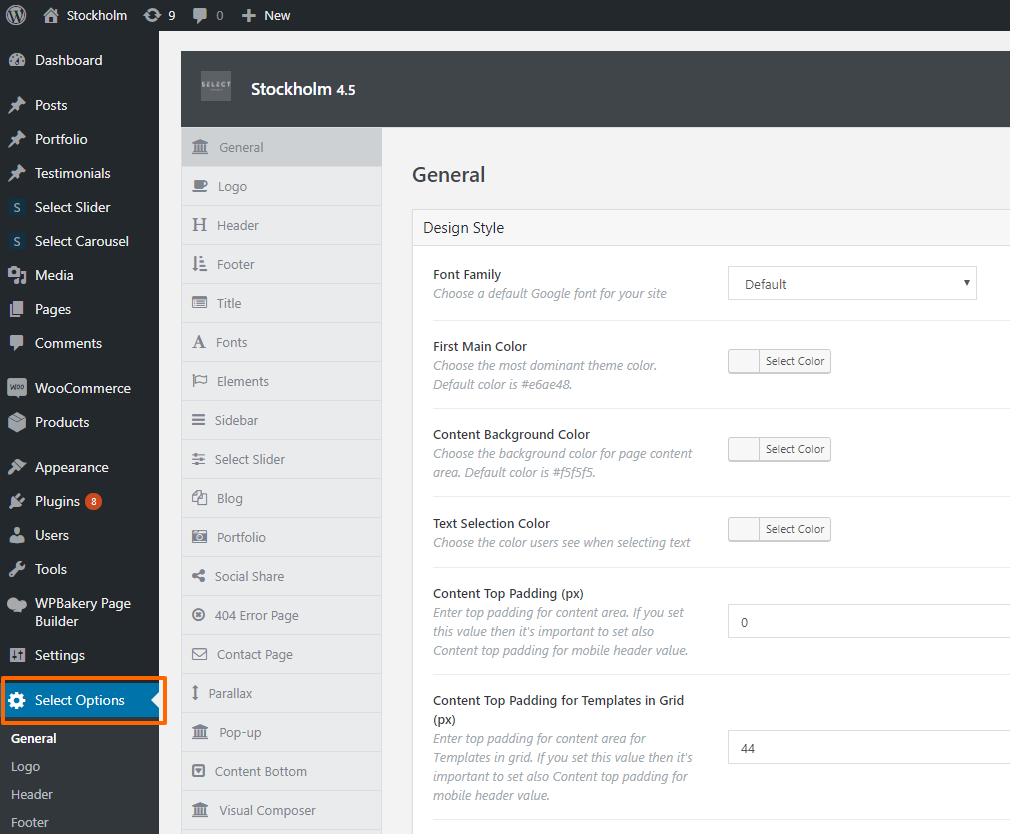 These are the global options. The settings you apply here will affect all pages of your site.
If you open a page or post, you'll see that it contains its own set of options, many of them the same options you'll find in global options.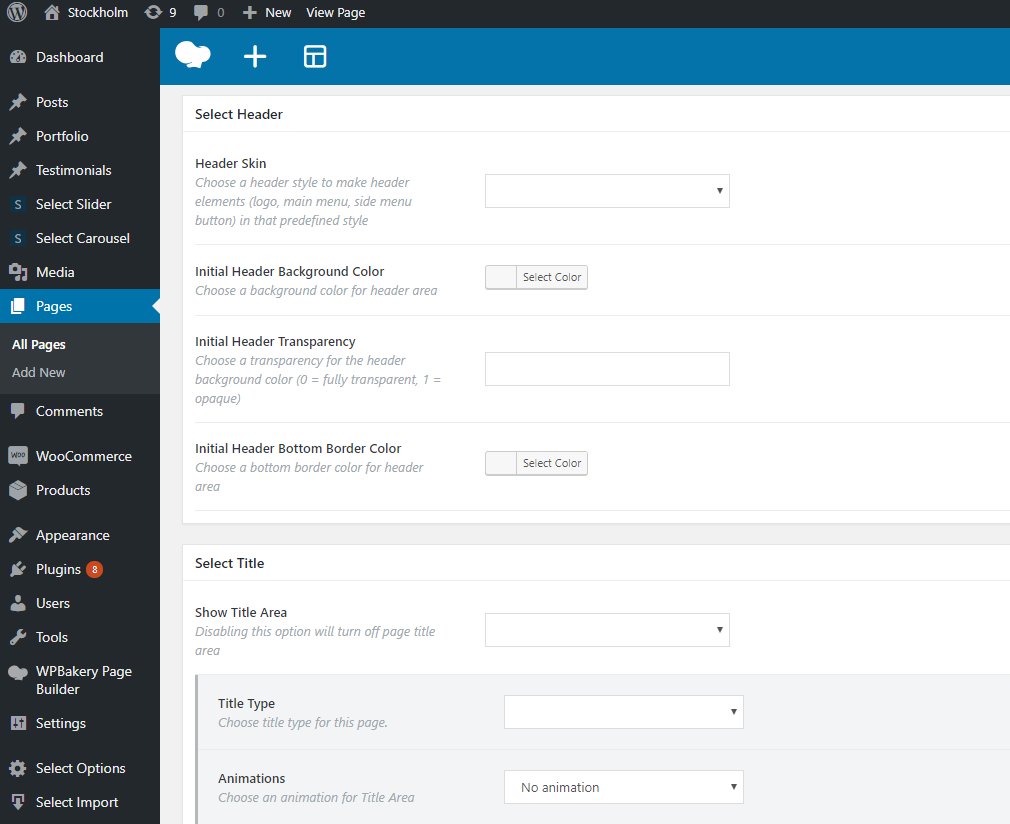 These are local options.
Local settings override global settings. It's good practice to set up your site in the global options panel. If your site contains pages or posts that need to differ in some way from your site's general look, then you can override these settings on the page locally.
We've often heard from users who made a setting in Theme Options and didn't understand why it wasn't applying to their page. If this happens to you, please check the settings on your page to make sure that they're not overriding global settings.