1. In some of our themes, Instagram functionality is integrated through the Theme Instagram Feed plugin. Please navigate to Plugins from your admin panel and make sure that this plugin is installed and activated. If there is no such plugin, then you can disregard this and skip to the step 3.
2. Navigate to Theme Options > Social Share and connect to your Instagram account.
3. Navigate to Appearance > Widgets and drag the Instagram widget to your widget area of choice.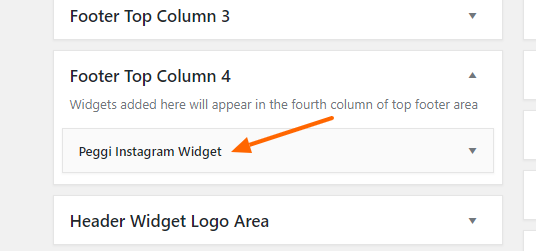 If you didn't find an Instagram plugin as explained in step 1, then you should see options within the widget itself to connect to your account. Go ahead and connect.
Your Instagram posts should now be displaying. If not, see instagram isn't working.