Uploading Images
When uploading an image into our options panel, make sure that that the Title field is populated.
Click the File URL button in order for the Link URL field to populate.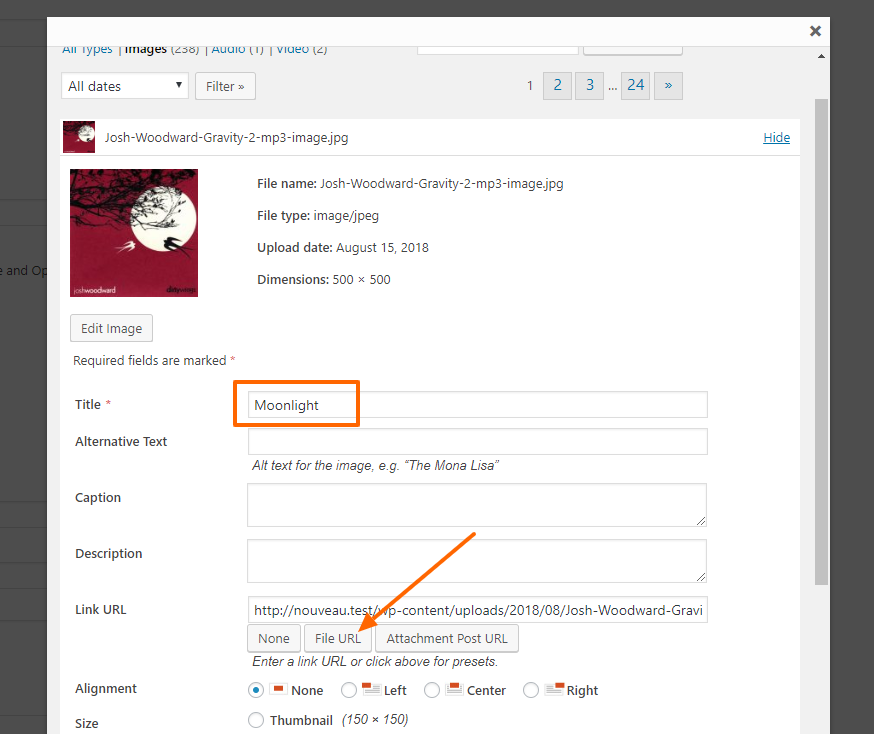 Click on Insert into Post.
Please note that all images in your Media Library must have the Title field populated in order for the uploader to work properly. If you're unable to upload images, then you can locate the ones in your Media Library that are missing titles and add them. To do so:
1. Navigate to the section where you want to upload an image.
2. Right click and choose Inspect. Click on the Console tab.
3. Go through the image uploading process. You will see errors pop up in the console. In the error text, you'll see the attachment IDs of images that are missing titles. Copy these ID numbers.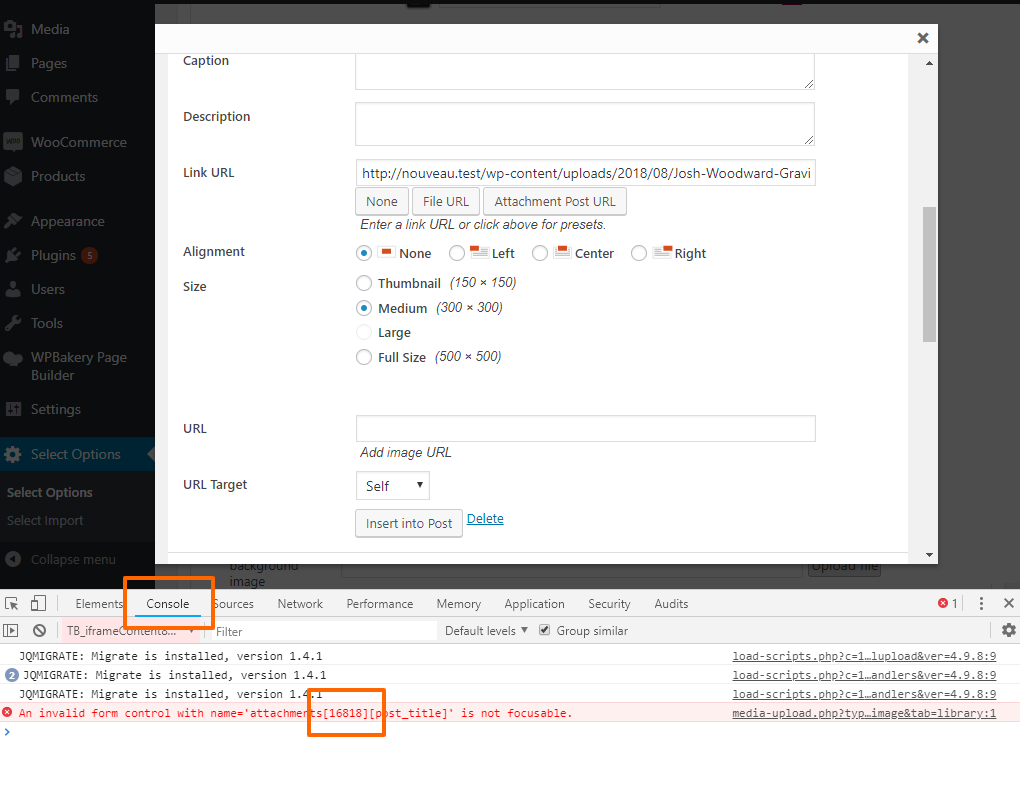 4. Navigate to your Media Library and click on any image.
5. In the URL bar, enter the attachment ID you copied in step 3.
6. Enter a title for the found image.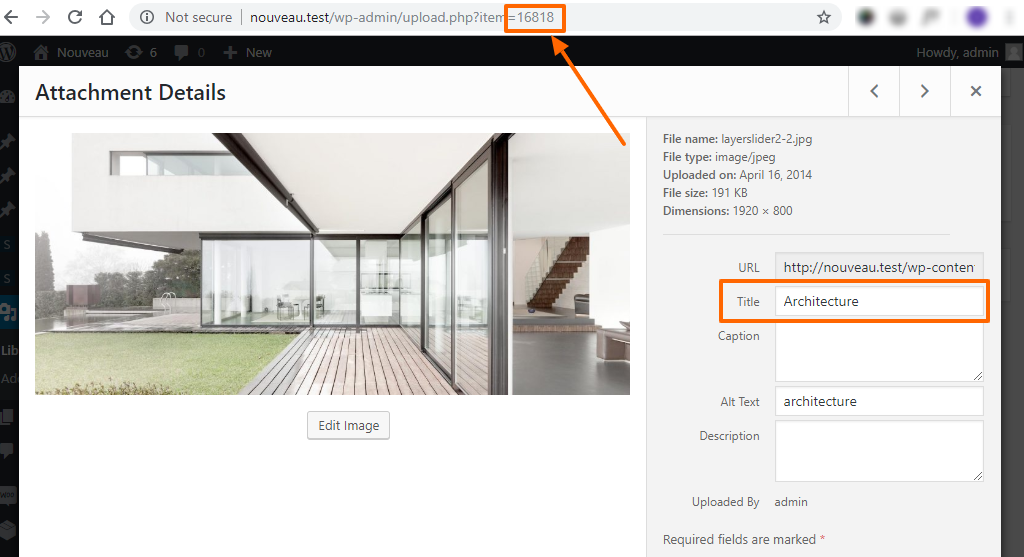 7. If you copied several attachment IDs in step 3, repeat steps 5-6 for each ID.